Car Paint Garfield NJ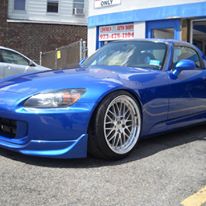 Give Your Car A New Look By Visiting Lincoln's Auto Shop For All Your Car Paint
Car accidents may happen anytime. If it's a major accident, you should immediately visit a good auto paint shop so that they help you to make your car new again. A good auto paint shop can give a quick makeover to your car. From deep scratches to minor ones, a good paint shop can also fix the damages easily. Therefore, you simply don't need to worry if you have encountered an accident where your car got damaged.
Initially, you need to decide on the right color for the automobile. You might choose to understand more about the many colors and what the stats are. For instance, red cars are viewed as being involved in more accidents than any other color, determined by research. If you are living in a warm weather locale, it might be preferable to showcase vibrant colors, like bright yellow, bright red or super white. Your way of life may also demand that you purchase specific colors. People who are part of the business world generally choose more subtle colors. like navy blue, gray or black.
 Increase Value of Your Car With Car Paint Services
Obviously, it's the mechanical shape of the vehicle which is one of the crucial factors considered by the buyers when they have decided to buy a vehicle. However, if the look of the car is impressive, buyers won't give much importance to the mechanical shape. This is one of the major reasons why you should get your car painted if it gets damaged.
When Should You Take Your Car To The Car Paint Shop?
Presently, vehicles have become one of the most integral parts of lives. This is mainly because it helps you to reach the desired destination within a short span of time. Cars need a lot of maintenance especially if you have an old model. You should take it to the auto body shop if you want to increase the value of your car. Furthermore, if you have decided to sell your car, you should first go for paintwork car repair in Crawley so that you get a better price.
Why We're The Best Car Paint Garfield NJ
Many of our loyal customers have used the services of our auto paint shop in Garfield, NJ and have given us hundreds od referrals or recommendations. There are many auto paint shops which also offer bodywork repairs you can literally get lost trying to find the right one for you. Speak with your neighbors or friends who have just got their car painted by us.
Thinking about getting a new color for your car. You need to know more about paint and colors to identify which tone will be perfect for your life-style and personal preference. There are several service providers that will provide you with a choice of styles along with other designs depending on the look you need.
Whether you are looking for an auto shop or body paint shop, you should always check the credentials or reviews of the auto shop before hiring them. Keep all these excellent tips in mind to choose the best auto service provider.  If you're looking for an Car Paint Garfield New Jersey area you can trust the decades of fine service at Lincoln Auto Body. Give us a call today for a free estimate!