Auto Body Repair Garfield NJ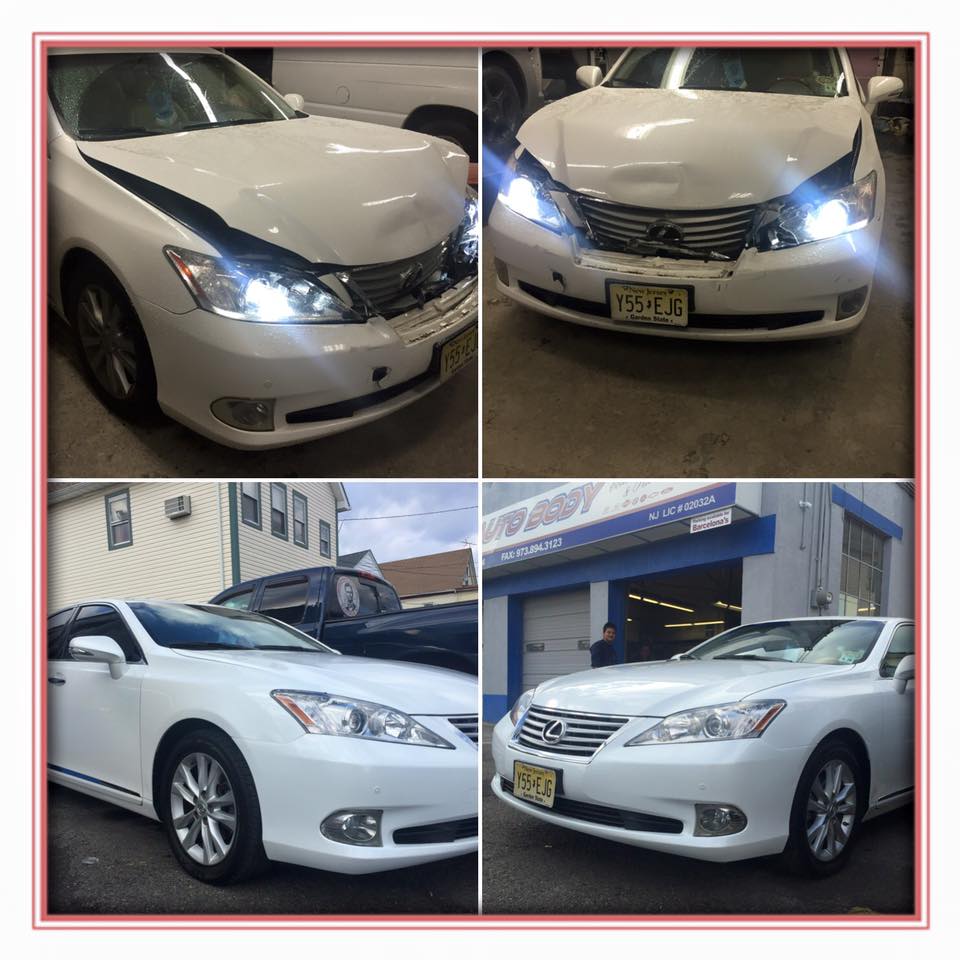 How to Choose a Reliable Auto Body Repair Garfield NJ
If you own a car, truck, or SUV and need an auto body repair shop in the Garfield New Jersey area then you've come to the right place. These days, there are a number of such shops everyone. With so many of them within and around your locality, choosing the best shop that offers quality services at affordable rates may be challenging. In regards to that, here are some pointers to consider when looking for the best auto body shop.
1. Ask For Their Technical Certifications
A reputable and reliable automobile repair shop should have proper certifications. This document shows that the service provider has the appropriate knowledge, expertise and skills needed to perform and complete quality repairs. Keep in mind that the right repair shop should have a good local reputation too. They should be part of a social organization or network where you can also check for reviews.
2. Get Multiple Estimates
The best way to avoid overcharges is to take your car to several different mechanics or repair shops quotes. Getting multiple estimates will help you to find the most suitable car repair services. While it's a good thing to avoid being overcharged, always remember price isn't everything. This means that don't just go for the lowest quote. Try to stay away from those mechanics who promise to do it really cheap because there is something they aren't going to do. You could have some major problems in the future.
3. Read Online Reviews
You can't always rely on online reviews when looking for the best repair shop within your locality, but you use them to give you some insights about their services. Majority of online review websites feature photographs and written reviews of the past work of various service providers. This can help you find a reputable car repair shop.
4. Guarantee/Warranty
It's also important to find out if their work is guaranteed or if they offer any type of warranty on their work. This is actually a good thing to do, especially if you are going to have major work done on your car. It's, therefore important to make sure to obtain a guarantee in writing before they commence working on your car.
5. Get Recommendations
Of course, any business can advertise their products or services, but you will do quite well with a repair shop that family, friends, or even co-workers recommend. If someone recommends a certain company, then it's probably a business that has proven to satisfy customers and it might not be the best-known or biggest shop in your area. You may get a recommendation for a particular mechanic or a small auto body repair shop where the owner works on vehicles himself. This is better because you will get a chance to understand what is really wrong with your car.
Lastly, choosing a reliable car repair shop is critical if you want your vehicle to look as good as new after the work has been completed. Finding a good shop can also save you some money and even ensure your safety while driving. Always keep these factors in mind to be able to find a reputable auto body repair company that you can fully trust to do a great job.
At Lincoln Auto Body, we offer top level service in the Garfield NJ area from certified training technicians. Call us and find out why we're the #1 Auto Body Repair company in Garfield and surrounding counties.